WAZUG NL 62: Sogeti
donderdag 12 dec 2019 in Vianen
Donderdag 12 december 2019 was de laatste bijeenkomst van de Nederlandse Microsoft Azure User Group van het jaar. Deze keer was Sogeti zo vriendelijk om de locatie in Vianen te sponsoren. Er stonden twee interessante sessies op het programma!
We hebben ook vier Azure Lowlands kaarten onder de aanwezigen verloot. Een leuke, Nederlands-Vlaams georiënteerde conferentie op vrijdag 24 januari 2020 te Rotterdam.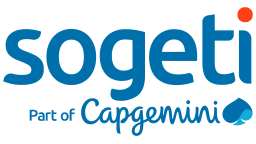 De agenda zag er als volgt uit:
17:30u Inloop & ontvangst
18:00u–18:30u Diner
18:30u–18:35u Welkomstwoord
18:35u–19:30u Clemens Reijnen (Sogeti) – Organizational challenges in DevOps and cloud adoption, what do you need to get uncompromised business agility and innovation?
"Scaling Agile leads to significant value upside, yet only a handful of organizations are successful at it." (Agile at Scale report, Capgemini research).
Organizations are often stuck in the tradeoff between operational control and business agility. Requiring compliancy, consistency and industry regulations on one side and developer speed, creativity and business innovation on the other side. A focus on standardization is essential to reach both organizational goals. Standardization give DevOps teams the capability to automate and bring cloud benefits to the business and drive innovation without having to compromise on operational control.
This session will show how standardization with a cloud reference architecture, cloud landing zones, and the adoption of open source practices will bring cloud adoption at sale. Let us show you real examples off highly accessible building-block definitions and technical templates and how the implementation of these will improve the efficiency and management of your cloud environment and nurture innovation.
19:30u–19:40u Korte pauze
19:40u–20:40u Maarten Goet (Wortell) – Azure Sentinel – a hitchhikers guide to the Cybersecurity galaxy
Microsoft just released its cloud native SIEM, Azure Sentinel to help you protect your organization against cyber attacks. Maarten Goet, multi-year MVP and RD, will provide you with a complete overview and walk you through all the features on security monitoring, hunting down adversaries, and analyzing your Azure environments for threats. This is a demo-packed session that no Azure administrator should miss!
20:40u–21:15u Borrel
Locatie:
Lange Dreef 17
4131 NJ Vianen