WAZUG NL 59: Achmea
donderdag 29 aug 2019 in Leiden
Donderdag 29 augustus kan de geplande bijeenkomst van de Nederlandse Microsoft Azure User Group helaas niet plaatsvinden. Sponsor Achmea wil eerdere toezeggingen niet nakomen: zij hebben geen spreker/sessie beschikbaar en annuleren de toegezegde locatie in Leiden.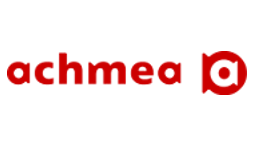 De agenda zou er als volgt uit gezien hebben:
17:30u Inloop & ontvangst
18:00u–18:30u Diner
18:30u–18:35u Welkomstwoord
18:35u–19:30u Sessie 1: Eldert Grootenboer (Motion10) - Lessons from the API Management trenches
Azure API Management has a lot of functionality, but it's not always clear when to use what. In this session, we will go into setting up an API Management architecture, inspired by real-life use cases. We will see how we can expose and protect our services, which policies help make our life easier, and how to handle our application lifecycle management.
19:30u–19:40u Korte pauze
19:40u–20:40u Sessie 2: Sessie door Achmea
Inhoud van deze sessie volgt zo spoedig mogelijk en zal bijgewerkt worden op de website.
20:40u–21:15u Borrel