WAZUG NL 58: Inspark
donderdag 20 jun 2019 in Amstelveen
Donderdag 20 juni 2019 was er een bijeenkomst van de Nederlandse Microsoft Azure User Group. Dit keer was Inspark zo vriendelijk om de locatie in Amstelveen te sponsoren. Ook dit keer hadden we weer twee interessante sessies op het programma!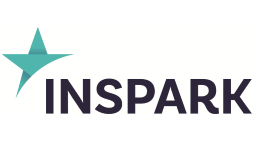 Microsoft Azure User Group Meetings zijn bedoeld voor alle architecten, engineers en consultants die interesse hebben in -en/of ervaring hebben met- het Microsoft Azure platform. We moedigen dan ook iedereen aan collega's en klanten uit te nodigen om zich te laten informeren en inspireren door onze sprekers.

De agenda zag er als volgt uit:
17:30u Inloop & ontvangst
18:00u–18:30u Diner
18:30u–18:35u Welkomstwoord
18:35u–19:30u Sjoukje Zaal (Ordina) - External collaboration with Azure AD B2B
Collaboration between organizations becomes more and more important these days. Azure Business to Business (B2B) offers an out-of-the-box platform which can be used for secure collaboration with external users. With Azure B2B organizations can provide access to documents, resources, and applications to their partners, while maintaining complete control over their own corporate data. This session will give you insights on how to control and manage access to your external users and partners using Azure B2B. You can expect lot's of demos on how to control access and keep your data safe as well as integrating various services to automate adding guest users inside your Azure AD tenant.
19:30u–19:40u Korte pauze
19:40u–20:40u Johan Biere and John de Jager (Inspark) - Microsoft Azure Site Recovery & Azure Migrate - Leveraging Microsoft Azure as your Disaster Recovery solution
Johan Biere and John de Jager are Lead consultants in our Cloud, Infra and Apps team. They will speak about:
Migrations with Azure Site Recovery
Overview of Microsoft BCDR solution
Learn how to setup protection and recover solution to Microsoft Azure
Overview of Microsoft BCDR solution
Azure Migrate private preview: Enhanced assessment and migration capabilities include:

Hyper-V assessments
Agentless migrations

Tales from the trenches
20:40u–21:15u Borrel
Locatie:
De Oude Molen 3A
1184 VW Amstelveen