WAZUG NL 55: Delta-N
donderdag 28 mrt 2019 in Den Haag
Op donderdag 28 maart waren we te gast bij Delta-N in Den Haag voor onze 55e meeting.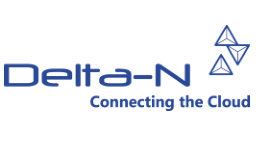 De agenda zag er als volgt uit:
17:30u Inloop & ontvangst
18:00u–18:30u Diner
18:30u–18:35u Welkomstwoord
18:35u–19:30u Sessie 1: Erik Hoogendoorn (Delta-N) - Thinking Microservices
Er is een groeiende interesse ontstaan in ons vakgebied omtrent microservices. In deze sessie zal ik een introductie geven omtrent deze architectuurvorm.
Wat zijn de voordelen en wat zijn de uitdagingen? Waar begin je? Welke Azure diensten kan je hierbij inzetten?
Aan het einde van de presentatie ken je de basisprincipes van een microservices architectuur en ga je naar huis met kennis van hoe je het Azure platform kunt gebruiken om robuuste en schaalbare software te ontwikkelen.
19:30u–19:40u Korte pauze
19:40u–20:40u Sessie 2: Mike Martin (Microsoft) - Enter the Matrix: Securing Azure's Assets
In the cloud no one can hear you scream… or can they.
Even though Microsoft has a tremendous army of gadgets (besides the sharks with freakin lasers that is) in place for defending your environments, sometimes you need that additional little thing. The goal of the session is to provide you some guidance and an overview of Azure's security measures, either out of the box activated or the additional ones you can foresee.
Next to that you'll get an idea on how to monitor and react to threats that have been noticed or unnoticed. Expect some PowerShell, Azure architecture, and service tweaks which can help you settle at ease in your new condominium with panic room.
20:40u–21:15u Borrel
Locatie:
Laan van Waalhaven 450
2497 GR Den Haag