WAZUG NL 46: Achmea
donderdag 22 mrt 2018 in Leiden
Donderdag 22 maart was er een bijeenkomst van de Nederlandse Microsoft Azure User Group. Dit keer was Achmea zo vriendelijk om de locatie in Leiden te sponsoren. We hadden weer een aantal sprekers bereid gevonden om de avond te vullen met twee interessante sessies.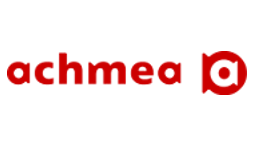 De agenda zag er als volgt uit:
17:30u Inloop & ontvangst
18:00u–18:30u Diner
18:30u–18:35u Welkomstwoord
18:35u–19:30u Sessie 1: Bas Lijten (Achmea) en Rob Habraken (Colours) - A futuristic omni-channel showcase using Microsoft Cognitive Services, Windows 10 IoT Core & the Sitecore Experience Platform
Bas and Rob have built a real robot using on a raspberry Pi running Windows 10 IoT core, that moves, interacts, communicates and executes tasks, fully driven by Microsoft Cognitive Services and the Sitecore Experience platform. In this project they used the Microsoft Cognitive Services and fully historic and multi-session profiling, allowing the robot to behave and respond differently to each individual he interacts with.
The main goal of our session is to inspire users, developers and customers of Microsoft and Sitecore in what is possible with Cognitive Services and Sitecore XP, show its personalization and interaction potential, and demonstrate a fully working application of a Sitecore IoT appliance, together with the Microsoft Cognitive Services. The audience will learn how powerful xDB is, and that the applications for IoT, Cognitive Services and Sitecore go way beyond common expectations. We want to trigger people, mostly developers, to embed using xConnect, , Cognitive Services, profiling, personalization and AI more than they're used to, as a part of their default tool set.
Spreker: Bas Lijten is a principal architect at Achmea and a Sitecore MVP with a very broad interest. He is responsible for the governance, quality and structure of the internet platform at Achmea: Architecture principles, development guidelines, deployments, et cetera.
Parallel to these projects, he did a lot of research on integrating IoT and Windows Azure with Sitecore, improve the security baseline and other fun, complicated challenges. Because he works on a "need to share" basis, he shares all his findings with the different communities and product teams, as he believes that if you invest in others, in the end, you will get back more than double the investment.
Spreker: Rob Habraken is CTO and Technical Consultant at Colours, one of the leading digital agencies in the Netherlands. He has a passion for creation and technology, loves to learn, share, to challenge and to be challenged. With over 14 years of web development experience, still always looking for new possibilities and techniques, he is keen on sharing his knowledge and learning from others. He presented on several user group sessions and events internationally, covering a wide range of topics. For his contributions to the Sitecore community, he has been awarded the Sitecore MVP award three times in a row (2016 - 2018).
19:30u–19:40u Korte pauze
19:40u–20:40u Sessie 2: Steef-Jan Wiggers (Codit) - CosmosDB, Graph, and Azure Search building a compelling cloud solution
CosmosDB is a new PaaS service available in Azure providing support for various models, global scale and availability. The supported Graph model unlocked new potential and combined with Azure Search you build a compelling solution. During the session, the presenter will discuss a real-world scenario and his experiences.
Spreker: Steef-Jan Wiggers is Azure Technology Consultant at Codit, is all in on Microsoft Azure, Integration, and Data Science. He has over 15 years' experience in a wide variety of scenarios such as custom .NET solution development, overseeing large enterprise integrations, designing and building API's and cloud solutions, managing projects, experimenting with data, SQL Server database administration, and consulting. Steef-Jan loves challenges in the Microsoft playing field combining it with his domain knowledge in energy, utility, banking, insurance, healthcare, agriculture, (local) government, bio-sciences, retail, travel, and logistics. He is very active in the community as a blogger, TechNet Wiki author, book author, InfoQ editor, and global public speaker. For these efforts, Microsoft has recognized him a Microsoft MVP for the past seven years. Steef-Jan's blog can be found at https://blog.steef-jan-wiggers.com/ and on twitter at @SteefJan.
20:40u–21:15u Borrel
Locatie:
Zilveren Kruis Leiden
Dellaertweg 1
2316 WZ Leiden