WAZUGNL 39: Van Lanschot
donderdag 06 jul 2017 in Amsterdam
Donderdag 6 juli 2017 was er een bijeenkomst van de Nederlandse Microsoft Azure User Group. Dit keer was Van Lanschot zo vriendelijk om de locatie in Amsterdam te sponsoren.
Ook dit keer hadden we weer twee interessante sessies op het programma!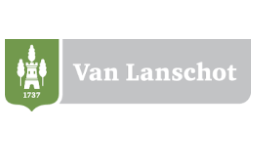 De agenda zag er als volgt uit:
17:30u Inloop & ontvangst
18:00u–18:30u Diner
18:30u–18:35u Welkomstwoord
18:35u–19:30u Sessie 1: Bart Surminski (Van Lanschot Kempen) & Chris van Sluijsveld (Xpirit) - Lessons learned: Azure Paas @ Van Lanschot Kempen
How we are building a new, secure cloud platform hosting our new client facing applications, having total control over traffic and access and still have all the benefits of using Azure Platform as a Service components.
- private App Service Environment for hosting Sitecore
- Azure Application gateway to expose applications to the internet
- Azure API Gateway to expose API's
- Sitecore deployment based on ARM templates using ASE, Azure SQL, Azure Search and Mongo DB
- Different Multi-region disaster recovery scenario's
- Use Azure Security Center to proactively secure and manage our cloud platform
- Use new and existing tools for monitoring. (SCOM/Squaredup/OMS/App Insights)
We'll also touch on issues, challenges and valuable lessons during our still ongoing effort.
19:30u–19:40u Korte pauze
19:40u–20:40u Sessie 2: Roland Guijt - Set yourself free with CosmosDB
Normalize, normalize, normalize! If you close your eyes at night you're still normalizing your relational database while having nightmares about how to create all these complex joins without loosing too much performance. Set yourself free! Use a document DB. If you've never seen one before, don't worry, I'll quickly explain the basics at the beginning of this session. There's smart, fast, highly scalable and ready-to-go document DB product in the Azure cloud for you named CosmosDB. Using an example application I will show you how easy and familiar it is to use it with the .NET API that is available for it. And querying it will seem familiar. We will also zoom into most of the settings your database has. At the end of the session you will be much more relaxed when the database topic comes up and I guarantee a better night-time sleep!
20:40u–21:15u Borrel
Locatie:
Beethovenstraat 300
1077WZ Amsterdam