WAZUGNL 36: Delta-N
donderdag 23 feb 2017 in Den Haag
Donderdag 23 februari was er een bijeenkomst van de Nederlandse Microsoft Azure User Group. Dit keer was Delta-N zo vriendelijk om de locatie in Den Haag te sponsoren. Ook dit keer waren er weer twee interessante sessies op het programma.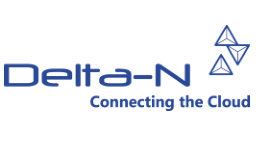 Microsoft Azure User Group Meetings zijn bedoeld voor alle architecten, engineers en consultants die interesse hebben in -en/of ervaring hebben met- het Microsoft Azure platform. We moedigen dan ook iedereen aan collega's en klanten uit te nodigen om zich te laten informeren en inspireren door onze sprekers.
De agenda zag er als volgt uit:
17:30u Inloop & ontvangst
18:00u–18:30u Diner
18:30u–18:35u Welkomstwoord
18:35u–19:30u Sessie 1: Jurgen van den Broek (Sogeti) - Azure Active Directory B2C
IDaaS oplossingen worden door steeds meer bedrijven geadopteerd als de oplossing voor Enterprise scenario's. Maar hoe kun je dit soort type diensten gebruiken voor B2C gerelateerde scenario's? In deze sessie zoomen we dieper in op de Microsoft dienst Azure AD B2C en de functionaliteiten die de service biedt.
19:30u–19:40u Korte pauze
19:40u–20:40u Sessie 2: Astrid Hackenberg (Microsoft) - Azure Blockchain as a Service
Blockchain as a Service is one of the recent Azure Services Microsoft released, offering a quick and easy way to spin up an Ethereum based Blockchain network. Blockchain comes from the technology underpinning Bitcoin where transactions are cryptographically signed, registered in a distributed digital Ledger and stored grouped in blocks on the network nodes. Some Blockchains support Smart Contracts, a computer program that adds logic and complex data types to Blockchain transactions.
In this session Astrid will show how to use an Ethereum blockchain, how to code and deploy a Smart Contract and how to build an application that can read and write the Blockchain.
20:40u–21:15u Borrel
Locatie:
Laan van Waalhaven 450
2497 GR Den Haag