CloudBrew Vrijkaarten
vrijdag 11 nov 2016 in Mechelen (België)
Op zaterdag 3 december 2016 organiseert de Belgische AZUG een dagvullend evenement op een unieke locatie in Mechelen (België). Er zijn 10 sessies verdeeld over 2 tracks. Er is voorzien in een lunchbuffet en er is een interessante bierproef-sessie.
Op http://cloudbrew.be kun je er van alles over lezen en tevens kaarten bestellen.
Het goede nieuws is dat de AZUG 2 kaarten ter beschikking heeft gesteld en wij doen er nog eens 3 kaarten bij. Er kan dus een mooie delegatie vanuit Nederland aanwezig zijn bij dit event!
Als je mee wilt doen aan de verloting* van deze kaarten, schrijf je dan vóór 11 november op de gebruikelijke wijze in. Je wordt dan op de wachtlijst geplaatst, daarna zullen wij de kaarten toewijzen. Bedenk voordat je meedoet wel goed of je op 3 december ook echt kunt.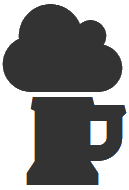 CloudBrew started in 2013 as a small-scale event focused on cloud technologies and Microsoft Azure.
Microsoft Azure

A full day of Microsoft Azure! We will have some local and international speakers who will share their knowledge and experience. Two tracks, 5 sessions each.

Beer sampling

The event takes place in a former brewery. We'll have a lunch buffet, and a session dedicated to sampling beer. But no worries! We'll have plenty of coffee and soda, too.

Small scale

We intentionally keep CloudBrew small-scale. This gives the event a more intimate feeling. It also allows us to keep the cost low, providing a day of learning that's really worth everyone's valuable time.

Community

Organized by AZUG, the Belgium Microsoft Azure User Group, CloudBrew originates from the community. Both you and our speakers are part of it. Ideal to network with peers!
* Over de uitslag kan niet worden gecorrespondeerd.